Automotive Bearing Tubes
To optimize safety and keep vehicles running smoothly, bearing tubes must be precise and seamless.
Our full range of bearing tubes and net-shaped rings, either hot or cold-rolled, are available with optional heat finishes, including peeling and cold-pilgering. Our Smartube line is a cost-effective solution that adapts to your manufacturing equipment and simplifies your supply chain logistics.
Simplified competitive solution
Putting our expertise and proximity at your service
Customized supply chain
Completely adaptable to your needs and requirements
Exceeding industry standards
State-of-the-art process that uses high-quality steel
Applications
Applications
Automotive bearing tubes
We are a leader in the production of seamless high-precision hot and cold shaped tubes and net shaped rings. Our products benefit from our long-established state-of-the-art manufacturing processes, high-quality steel, unique heat treatment and finishing lines. Suitable for passenger, commercial and heavy-duty vehicles.
Traditional bearing tubes
We supply our customers with high-quality hot and cold-rolled tubes and cuts, according to specifications. Our exclusive cold-rolling process helps reduce eccentricities and increase tolerances. As a result, our tubes generate less scrap during machining, optimizing our customers' global performance. We also offer optional heat finishes, including peeling and cold-pilgering.

Smartubes
Smartube was invented by Vallourec's Bearing Tubes team to offer an effective and competitive alternative to turned rings. Smartubes are fully compatible with our customers' manufacturing equipment and our proximity to customers simplifies supply chain logistics. Capitalizing on both our team's technical strength and its supply chain expertise, Smartube's hot rolling operations are performed in our Mülheim tube mill, while heat treatment and finishing take place at our Montbard plant.


Advantages
Ideal for automotive industry
Hot and cold rolling
Optional heat finishes
High-quality steel
Customized logistics
Cost-effective solutions
Our bearing tube grades
100Cr6
100CrMo7
100CrMo7-3
100CrMn6
100CrMnSi6-4A
100CrMo5
16MnCr5
19MnCr5
20MnCr5
Grade 3
Grade 10
Grade 24
Sizing
We offer tailored solutions to your specific requirements for a nearly gapless size range.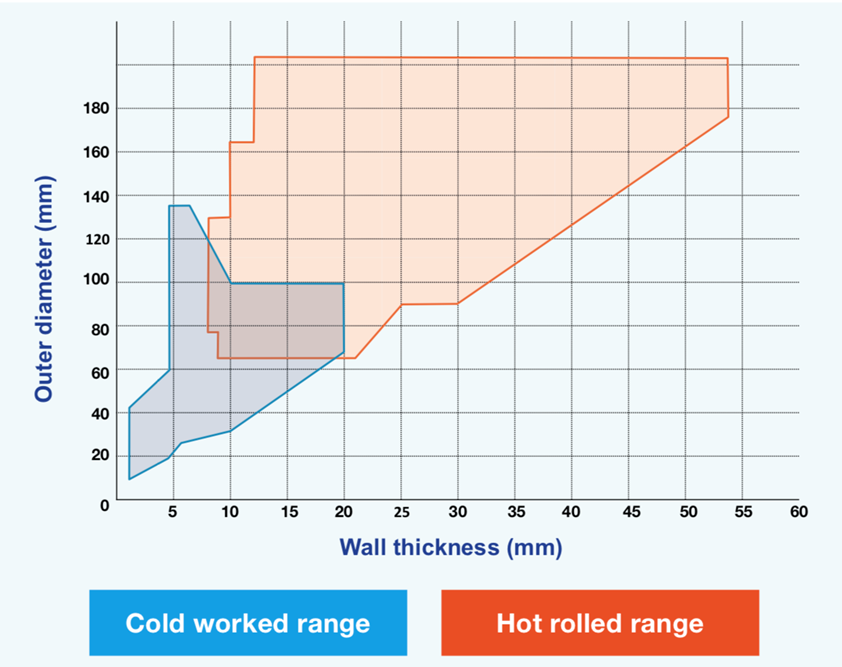 Resources
Documents and Resources
Discover our Tubular Solutions to Drive Innovation in Transportation
"The excellence of our Smartube solution is recognized by the industry. In July 2019, Smartube was awarded with "Best Value Improvement" by Schaeffler Group, one of the world's largest manufacturers of bearings, components and systems for the automotive, aerospace and industrial sectors."
Discover our other solutions
More information